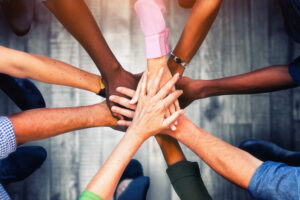 Instructional Coaching For Educators
Learning Solutions and Consulting offers Instructional Coaching for new and seasoned teachers. Trained by Jim Knight who created The Impact Cycle, a global program created and designed to improve the learning experiences of students all over the world, we are proud to use this method of coaching with educators.
 The Impact Cycle involves a research-based partnership approach to instructional coaching (learn more at instructionalcoaching.com/research). Research shows that in order to "foster improvement and responsible accountability," autonomy is "essential and fundamental." (Knight, 2019)
The Impact Cycle
Through our instructional coaching program, educators identify their own strengths as well as areas they want to further develop. From there, the educator works with one of our highly qualified instructional coaches, using dialogue, video, reflections, goal setting and practical applications to improve the learning experiences of their students.
 Whether a teacher is new to the classroom or has over 10 years of experience, all teachers can identify areas that they want to strengthen or improve within their craft. We have found that many educators work to strengthen the following:
Classroom Management

Student Engagement

Student Achievement

Strengthening Diversity, Equity & Inclusion Practices Within the

Classroom – for all ages
Inclusive Classroom Practices
Contact us to learn more about how we can strengthen the teaching practices within your organization.